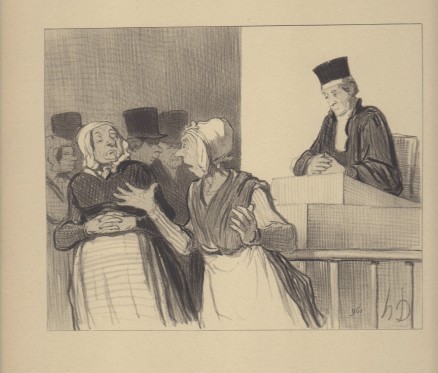 Competencies
JURISLUX is located in the heart of the Luxembourg capital, and advises both individuals and companies established in Luxembourg, in the Greater Region or beyond, on essentially Luxembourgish issues.
Our services include legal assistance with multiple and varied skills in the field of advice, drafting of contracts, deeds and opinions, arbitration and domiciliation of companies.
JURISLUX represents its clients before the national courts in first instance, in appeal proceedings and before the Court of Cassation, but also before the Court of Justice of the European Union, depending on the case.
The firm is particularly active in labor law, a field in which it has acquired experience over the years in representing both employees and employers.
The firm assists individuals, companies, small and medium-sized enterprises (SMEs), and multinationals in all legal aspects of business life, except for taxation.
JURISLUX is authorised to represent and defend cross-border workers in labour law but also in the
context of scholarships since 2010 and family allowances since 2016. The firm also has experience in cases that have escalated to the European Jurisdictions.
Our clients benefit from a regular follow-up of their cases by the firm which informs them closely and regularly of the follow-up.
Labor Law
The firm handles cases in the field of labor law such as dismissal or resignation procedures, settlement agreements, drafting of employment contracts and internal regulations.
Dismissal procedures
Our lawyers are able to handle dismissal proceedings for both employees and employers. We handle both dismissals with notice and dismissals with immediate effect.
As a reminder, a dismissal is considered abusive when it is not based on a real and serious cause, respectively if the alleged faults are not serious enough to terminate the employment contract with immediate effect.
We can advise you on this matter to help you better understand this problem and deal with it more effectively.
We advise employers who wish to terminate their contracts to consult us as a precautionary measure to avoid making mistakes.
Settlement agreements
Labor law disputes can be resolved by signing a settlement agreement.
Such an agreement is the result of discussions and negotiations between employer and employee that we are authorized to conduct for either party.
The employee receives an agreed lump-sum compensation, which is supposed to cover all his or her damages, and undertakes not to take any further action against the employer as a result of the dismissal.
Employment contracts
Our lawyers are competent to draft, modify or complete your employment contracts or amendments in accordance with the laws and regulations in force, so that you can enter into a safe and fair contract and build a solid working relationship with your staff.
Civil Law
JURISLUX responds to the demands of its clientele in particular in the field of civil liability law, family law, lease law, law of obligations, real estate law and construction law.
Family Law
Our lawyers are competent in matters of parental authority, divorce, alimony, liquidation of matrimonial regimes, adoption and inheritance law.
Civil liability law
Our firm accompanies and represents you in the field of civil liability law in cases such as compensation for property damage and bodily injury, traffic accidents, medical liability, or during exchanges with insurance companies.
Civil liability is the legal obligation of the person who has committed a fault to repair the damage caused to others.
It can be tortious or contractual.
Lease law
If you need assistance in matters of commercial or residential leases, our lawyers will accompany and represent you, whether it is a matter of drafting a lease or of litigation in this area.
Real estate and construction law
We advise you on request in matters of co-ownership, purchase and sale of real estate (preliminary sales agreements, purchase deeds).
We assist our clients in the field of defects and deficiencies affecting a real estate construction, from the setting up of an amicable or judicial expertise to a possible judicial procedure on the merits.
Seizure and recovery fees
A seizure is a procedure by which a creditor requests the execution of an obligation. Our attorneys are available to answer your questions regarding seizures and recoveries of any kind.
The seizure can be precautionary in order to secure your debt while waiting for a final decision.
It can also be used to secure, for example, a claim for alimony by garnishing the debtor's salary. The claim for maintenance can result from a national decision as well as from a foreign judgment.
Law of obligations
This is the law of contracts in which the parties enter into obligations which they must fulfil.
Our lawyers are competent to draw up all kinds of agreements on your behalf and to represent you in all disputes concerning their interpretation or execution.
These can be civil or commercial contracts, but also so-called special contracts such as sales contracts, agency contracts, surety contracts, etc…
Commercial law
JURISLUX is able to handle all matters relating to the collection of unpaid invoices, bankruptcies, liquidations, unfair competition, as well as establishment permits.
Commercial law governs the relations between traders and commercial operations.
Social security law
Our lawyers will guide you through the process, based on their long-standing expertise in this area.
JURISLUX is able to respond to your requests in matters of work accidents, disability pensions, employee illness, family allowances and parental leave.
It represents you before the Luxembourg and sometimes French social jurisdictions in these fields.
Company law
The firm can provide you with all the advice you need in corporate law, from the creation of your structure, its domiciliation, its consolidation to its liquidation.
Constant legal support is an essential vector for the growth of any company.
Criminal law
If you have committed an offence or if you have been the victim of an offence, you can turn to our lawyers who will be able to advise you and represent you if necessary.